An Online Zine for Cancer Patients and Professionals
---
Why Write?
Madeline Bassnett
- It's fun.
- It gives you time to yourself.
- It gives you nurturing and quiet.
- It gives you a way to understand, question, discover.
- It gives you a time of escape.
- It gives you something to share with others.



You can write in a journal. You can write letters, poems, stories, memoir, essays. You can keep a scrapbook or make collage. You can write for 5 minutes or 5 hours. You can share it with friends and family or keep it as a private communication.

Books to Explore; Creative writings about cancer/illness/survival
Here are some books and exercises to guide you in the writing adventure.

- Tree by Deena Metzger
A personal essay/process of discovery by a woman diagnosed with breast cancer.
- Waist-High in the World by Nancy Mairs
Essays about living with multiple sclerosis and dealing with chronic illness.
- Voice Lessons by Nancy Mairs
Essays about being a woman and a writer.
- The Healing Circle edited by Patricia Foster and Mary Swander
Several essays by different writers about their own experiences with chronic illness and healing.
- Her Soul Beneath the Bone - Women's Poetry on Breast Cancer
edited by Leatrice Lifshitz
- Post-Diagnosis by Sandra Steingraber
- Say Yes Quickly by Mary Bradish O'Connor
one woman's journey through ovarian cancer from diagnosis onward
- The Cancer Journals by Audre Lorde
Journal excerpts and essays by the poet Audre Lorde.
- Kitchen Table Wisdom by Rachel Naomi Remen, M.D.
Rachel Remen is the director of the Commonweal Institute, which works with people with cancer. A tender book about her counseling work.
- Articulations - The Body and Illness in Poetry edited by Jon Mukand
An anthology of poems.


Books on writing

- Poetic Medicine by John Fox
- Writing for Your Life by Deena Metzger
- The Poet's Companion by Kim Addonizio and Dorianne Laux
- Writing Down the Bones and The Wild Mind by Natalie Goldberg
- In The Palm of Your Hand by Steve Kowit
- Bird by Bird by Anne Lamott
- The Artist's Way by Judith Cameron
- Writing the Natural Way by Gabrielle Lusser Rico
- Poemcrazy by Susan Wooldridge
- The Practice of Poetry by Robin Behn and Chase Twichell


Some exercises to get you started or help you continue.

- 1. Write your autobiography in 15 minutes. You can do this exercise repeatedly and new things will come up every time. Some people focus on one event, others on a series of linked ideas, for example, the bikes you've had through your life, or the places you've lived. Writing in this short burst will often bring up surprising connections and memories.

- 2. Focus on your hand. Look at it closely, its lines, its shape, the way it feels. Write for 5-10 minutes, describing it. What does it look like, feel like, what can it do? Take that same attention and move it to another part of your body. Your legs, your breasts, your neck, your belly. Write about that area. What would it say to you if it could speak? What would you say to it?

- 3. Use dream images as inspiration. Let them take you into your imagination.

- 4. Write a letter to someone telling them a secret about yourself. Start off: "I have a secret I want to tell you." Why are you telling them? Are you writing as yourself, or someone else, perhaps your mother, grandmother, etc.

- 5. Start with the line: "And what do we remember after all?" Make a list about what you remember about someone you know: parent, lover, friend, etc. Use this list to write a longer piece.

- 6. Go multimedia! Draw an emotion: love, fear, anger, joy, surprise, etc. Then write, allowing your drawing to inspire the words.

- 7. Choose a natural object. Describe it using as many senses as possible. What does it look like? smell like? taste like? sound like? feel like? Go on to write about associations, the ideas or memories it inspires in you.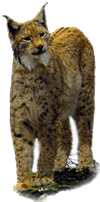 Recent Articles
Difference Between Natural VS Organic Skin Care Products
Put Healthy Fats And Oils On Your Dinner Table
True Health Means Making Every Day Precious
Yakima Valley Anti-Constipation Fruit Paste
Rare Disorders, IBC and Zebras
Hearing Loss And Quality Of Life
7 Warning Signs of Cancer You May Miss
Living a Life of Tenacious Gratitude
Angels and bolters: a field guide to the wildlife of cancer
Waiting ... Cancer Test Results
Three Keys to Manage Breast Cancer-Related Lymphedema
Clean Healthy Hair -- Naturally!
Sister Sites
CancerLinks

CancerSupportiveCare

PanaceaVera