An Online Zine for Cancer Patients and Professionals
---
Creative Knitting, Crocheting and Needlework for Health
Alexandra Andrews
Knitting, crocheting and other repetitive needlework bring invaluable health benefits. They promote a sense of accomplishment. By creating designs - choosing colors, materials, sizes - you make gifts both for yourself and others. Handcrafts can be a social activity to share with friends and family. Projects can be done anywhere: traveling by bus, car, plane trips, standing in line, in a waiting room, getting chemotherapy, at a meeting, sports events, watching TV, listening to books on tape, the radio, or discussions. 1
Because knitting, crocheting and needlework are rhythmic and repetitive, they can promote a meditative state. This associated relaxation response 2,3 helps with improved health benefits such as:

- May help prevent and manage stress
- May help with pain management4
- May help with depression5
- May strengthen the immune system
- May decrease heart rate and blood pressure
- May lessen anxiety
- May lessen muscle tension
- May promote spirituality
- May help with promoting improved brain function by engaging in cognitive activities6,7
- Knitting is a gentle exercise for fingers and hands. Doing handcrafts may help relax joints for those with arthritis.8, 9
Those who are physically impaired - hearing, visually, limited mobility and long-term physical limitations - can engage in meaningful handwork projects.



Getting started

-Find a comfortable seat.
- Think of putting your feet up using a footrest. This helps with circulation and relaxation.
- Make sure there is adequate light.
- Take a break every hour. Get up and move around.
- Stop and take a rest if there is pain in your fingers, hands, or wrists.
- If you have weakened hands, wrists, and arms because of arthritis, or neuropathy,
- Single point metal knitting needles may be too heavy or awkward to use.
- Some users find metal needles are slippery and plus cause vision issues.
- Suggestions for needles are choose wood/bamboo needles, use circular knitting needles. Large knitted items can be heavy. Circular needles allow you to put the project in your lap or on a table, taking the weight off your wrists and hands.



Beginning hand warm-up exercises Just as you do stretching exercises for your body, you need to do warm-ups for your hands and fingers. Here are brief exercises:

- Rub your hands together briskly.
- Do eight hand rotations each way - eight rotations to the right and then eight rotations to the left.
- Squeeze your hands count to eight and then release. Do these eight times.
- Massage the sections of your fingers and hands.



Breathing properly is a key factor in all exercise programs. By itself, breathing is a good exercise. Its benefits are twofold: therapeutic and relaxing. Breathing exercises can be used to improve the habits of those who breathe lightly, expanding only the upper chest. They are also a good way to rest between exercises. Urge your patient to let go of all the muscles in his neck and shoulders and fill his lungs all the way. This will break the cycle of shallow tension breathing. 10
Conclusion
Handcrafts such as knitting, crocheting and needlework may have important qualitative value related to health and well-being.11 They enhance a sense of self, purpose, social support, and of expression. Handcrafting builds confidence, bringing pleasure and pride in creating and completing a project. 12,13,14
Thank you Song Palmese of the Hands On Help service available at Article Pract for your input and ideas.
References



Knitting. Dittrich, LR. Academic Medicine: July 2001 - Volume 76 - Issue 7 - p 671
The Relaxation Response: Psychophysiologic Aspects and Clinical ApplicationsBenson, H, Greenwood, MM, Klemchuk, H. Int J Psychiatry Med. 1975;6(1-2):87-98.
Exploring the effectiveness of a comprehensive mind-body intervention for medical symptom relief. Samuelson M, Foret M, Baim M, Lerner J, Fricchione G, Benson H, Dusek J, Yeung A. J Altern Complement Med. 2010 Feb;16(2):187-92.
Mind-body therapies for the management of pain.Astin JA., Clin J Pain. 2004 Jan-Feb;20(1):27-32.
Managing depression through needlecraft creative activities: A qualitative study. Reynolds, F.  2000, The Arts in Psychotherapy. 27 (2) 107-114
Participation in cognitively stimulating activities and risk of incident Alzheimer disease. Wilson RS, Mendes De Leon CF, Barnes LL, Schneider JA, Bienias JL, Evans DA, Bennett DA. JAMA. 2002 Feb 13;287(6):742-8.
Engaging in cognitive activities, aging, and mild cognitive impairment: a population-based study. Geda YE, Topazian HM, Lewis RA, Roberts RO, Knopman DS, Pankratz VS, Christianson TJ, Boeve BF, Tangalos EG, Ivnik RJ, Petersen RC. J Neuropsychiatry Clin Neurosci. 2011 Spring;23(2):149-54.
Exercise and arthritis. www.arthritiscare.org.uk
Breathing and Exercise For Pain Relief (http://www.cancersupportivecare.com/painexercise.html)
Relaxation Exercises for Pain Relief (http://www.cancersupportivecare.com/painrelax.html)
Coping with chronic illness and disability through creative needlework. Reynolds, F, BJOT,1997, 60(8), 352-356.
Reclaiming a positive identity in chronic illness through artistic occupation. Reynolds, F, OTJR: Occupation, Participation, and Health, 2003 23(3), 118-127.
Creative arts occupations in therapeutic practice: a review of the literature. Perruzza, N.; Kinsella, E.A., The British Journal of Occupational Therapy, Volume 73, Number 6, June 2010 , pp. 261-268(8)
Stitchlinks - pioneering an exciting approach to healthcare which could have global implications and a massive, positive impact on wellbeing. www.stitchlinks.com/index.html
You are welcome to share this © article with friends, but do not forget to include the author name and web address. Permission needed to use articles on commercial and non commercial websites. Thank you.

Cancerlynx is committed to Web Site Accessibility. We took every effort in writing code for this website to ensure the visually impaired, will feel welcome here. Print any page by clicking on the print button of your browser.

The night is far gone, the day is near. Let us then lay aside the works of darkness and put on the armor of light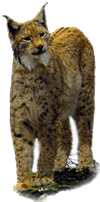 Recent Articles
Ten Tips For A Safe Hospital Stay
Angels and bolters: a field guide to the wildlife of cancer
Waiting ... Cancer Test Results
Three Keys to Manage Breast Cancer-Related Lymphedema
Home Healthy Hair Color -- Naturally!
Clean Healthy Hair -- Naturally!
The Wonderful World of Baking Soda
Living a Life of Tenacious Gratitude
Your Legacy Can Make You Feel Rich
Yakima Valley Anti Constipation Fruit Paste
Five Tips For Clergy Helping Parishioners With Cancer
Five Advanced Tips for Helping Friends with Cancer
Relaxation Exercises for Pain Relief
The History of Assisted Living (AL)
Second Opinions In Modern Medicine: A Twenty-First Century Imperative
Sister Sites
CancerLinks
CancerSupportiveCare
PanaceaVera