An Online Zine for Cancer Patients and Professionals
---
Eye (Vision) Issues
Ernest H. Rosenbaum, MD
Get your eyes checked frequently. Use glasses or contact lenses as needed so that adjustments can be made in your vision prescription as our vision may continue to deteriorate.
Eye problems from cancer treatment such as: chemotherapy, radiation, hormonal, and bisphosphonate therapy may include; cataracts, blurry vision, impaired night vision, light sensitivity, dry or watery eyes, and pain.1,2,3 Drugs such as Prednisone and Dexamethasone may also cause cataracts.4
The use of light:

- Use adequate lighting at all times.
- This should especially include areas of greater difficulty like stairways.
- A night-light should be used in the bathroom and darkened areas.


The use of color:

- Use contrasting colors when designing a home or room for an older adult.
- This is helpful to make a clear delineation between the floor, the carpet and the wall.
- This assists with depth perception.
- Pastel colors appear to have a calming affect, and bright colors appear to promote agitation.



Patterns:

- Smaller patterns on the carpet and furniture tend to cause more visual dizziness while larger patterns appear to be more protective.
- Well thought out placement of furniture can help prevent accidents


Reprinted by permission CancerSupportiveCare.com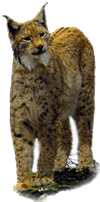 Recent Articles
Hearing Loss And Quality Of Life
7 Warning Signs of Cancer You May Miss
Living a Life of Tenacious Gratitude
Angels and bolters: a field guide to the wildlife of cancer
Waiting ... Cancer Test Results
Three Keys to Manage Breast Cancer-Related Lymphedema
Clean Healthy Hair -- Naturally!
Sister Sites
CancerLinks

CancerSupportiveCare

PanaceaVera