Easy Hair Care Recipes!!
Jennifer Tanner, Esthetician
Herbs for Hair:

Sage: weak or brittle hair
Rosemary: stimulating, enhances dark hair
Chamomile: moisturizing, soothing, enhances light hair
Burdock root: helps prevent hair loss
Lavender: soothing, balances moisture, antibacterial


Basic Deep Conditioner:
Mayonaise
Avocado

Mash together equal parts mayo and avocado until the mixture is a mint green color. Apply to damp hair, cover with saran wrap and a hot towel. Leave on for 20 minutes, shampoo and rinse.

Frizz Fighter:

Add honey and glycerin to above recipe



Tropical Conditioner:
Avocado
Coconut milk

Mash together until it is about the consistancy of shampoo. Leave on 15 minutes, rinse out.



Rosemary Hot Oil Treatment: (stimulates scalp, increases circulation and hair growth. Also great for itchy scalp)
Dried rosemary
Rosemary essential oil
Carrier oil

Mix, heat in microwave Covered for 20 seconds. Apply to damp hair Leave on 30-45 minutes, shampoo and rinse.



Lavender Hot Oil Treatment: (soothes scalp, adds moisture to dry hair and scalp)
Lavender flowers
Lavender essential oil
Carrier oil
Glycerin
Vitamin E oil

Same as above.



Egg Conditioner:
Carrier oil
1 egg yolk
About 1 c. water

Beat yolk, add oil, beat again add water. Apply and massage into hair and scalp, rinse. (after shampoo)



Hair Rinses:

Lemon juice, water: Adds shininess, enhances blonde hair, removes buildup
Apple cider vinegar, water: Adds softness, shininess, removes buildup
Coffee, black tea: Enhances dark hair
Cranberry juice: Enhances red hair
Chamomile tea: Enhances blonde hair



Natural Gray Reducer:
Equal parts (1 teaspoon each dried) sage and rosemary
1 cup water, boiling

Let herbs steep in water for 10 minutes, strain. Put liquid in spray bottle (can double or triple the recipe if needed to fill bottle) Every day spray at the base of gray patches, massage in. Leave on 5-10 minutes then shampoo and style as usual. After a few weeks you should be at the desired shade. Maintain by using 1-2 times per week after the desired shade is reached. Gray will return if you stop usage altogether but should be shinier and more silvery.
Enjoy!!
Jennifer Tanner - Esthetician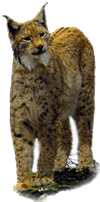 Recent Articles
Diffusive Botanicals (Galenicals)
Faith To Enhance Quality Of Life
Your Legacy Can Make You Feel Rich
Ten Things You Absolutely Need to Know Prior to Surgery
Difference Between Natural VS Organic Skin Care Products
Put Healthy Fats And Oils On Your Dinner Table
True Health Means Making Every Day Precious
Yakima Valley Anti-Constipation Fruit Paste
Rare Disorders, IBC and Zebras
Hearing Loss And Quality Of Life
7 Warning Signs of Cancer You May Miss
Angels and bolters: a field guide to the wildlife of cancer
Three Keys to Manage Breast Cancer-Related Lymphedema
Sister Sites
CancerLinks

CancerSupportiveCare

Investigate Botanicals